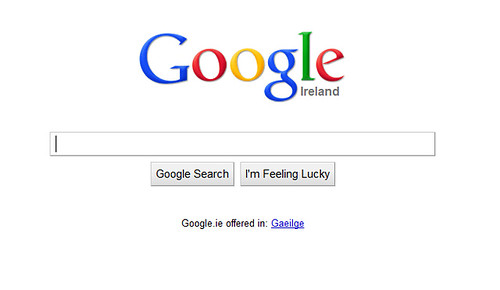 Google Vs. Media
In response to France's recent implementation of an EU online copyright directive, Google has made the controversial decision to remove the snippets shown under links beginning October 24th.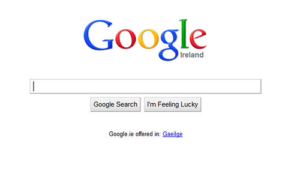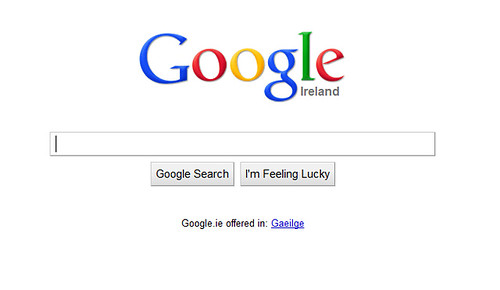 French publications are fuming over Google's refusal to comply with the new controversial European Union Online Copyright Directive. This directive seeks to unify copyright laws across Europe by creating an economical balance between large tech companies and publications. However, there are two provisions that have been problematic, causing heated debates between U.S. tech companies and European publications.
Article 11: requires permission and licensing fees when snippets (short summarizations of the stories under links) of contents are used. 

Article 13: requires platforms to monitor copyright infringement more aggressively or face liabilities, compelling sites to search content for violations before uploading them. 
Due to take effect in France on October 24th, the arguments coming from both sides of the dispute are intensifying. Many of Europe's biggest news publishers and entertainment companies including the press associations of France, Great Britain, and Germany have expressed their support for the new regulations. Obviously, the plans have been firmly opposed by U.S. tech companies as well as advocates who fear that the regulations could lead to costs for internet users.
On September 25th, Google added fuel to the fire in their announcement to not cooperate with the demands of the directive. Richard Gingras, the VP for Google News, said in a blog post, « We don't accept payment from anyone to be included in search results. We sell ads, not search results, and every ad on Google is clearly marked. That's also why we don't pay publishers when people click on their links in a search result. »
As a way to avoid paying fees to publications, as well as possible consequences for copyrights, Google plans to feature headlines and links to articles in the index of the search page. However, the snippets that are usually found below the links of the search results, as well as any accompanying images, will not be shown on their page. In doing so, Google will be within the copyright laws of the directive without needing to pay licensing fees to publications. If publishers would like to include an image or snippet they can inform Google themselves. 
In order to understand what the impact of the proposed directive would have on users, Google started to experiment with a small percentage of people in Europe. Based on screenshots of the tests, Google would remove headlines, snippets, and thumbnails. As shown in the image below, the search pages would basically look as if they didn't load.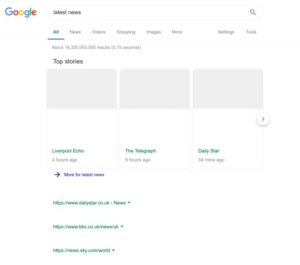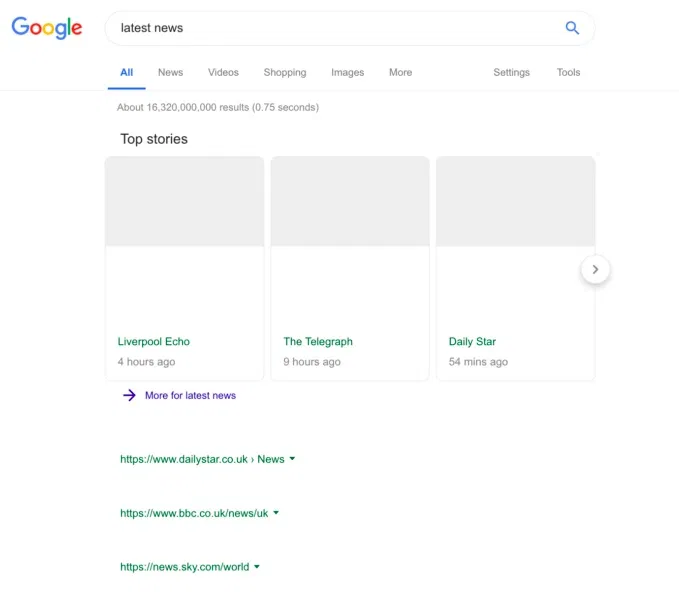 Photo by Lucinda Southern DigiDay
Copyright collection group VG Media conducted a study to take a look at who would benefit from these updated copyright laws. The study found that small publication companies would receive less than 1 percent of the revenue generated through licensing fees, while Europe's largest digital publishing house, Alex Springer, would receive 64 percent. European Innovative Media Publishers, which represents a number of smaller European publishers, has stated that they agree with Google's stance, and acknowledge their role in increasing their page visits. 
French publishers aren't planning on standing down quietly. They have strength in numbers, not to mention the backing of the French Government. Editors from the French Alliance of the Press of General Information, as well as the European Newspapers Publishers Association have made statements denouncing Google's decision as an abuse of power. The Federal Association of German Newspaper Publishers followed with their own statement to stand with French publishers and challenge Google's position on antitrust ground with the European Commission. 
Bertrand Gie, director of news divisions at Le Figaro Groupe and president of France's digital publisher association Le Geste said that Google's move was like "blackmail." He also told DigiDay that publishers across Europe would continue to meet and discuss how to move forward. It is possible they will revisit the law to see if there are loopholes that allow Google to take its stance and close them in future iterations of the directive. 
Visual: © Attribution 2.0 Generic (CC BY 2.0)