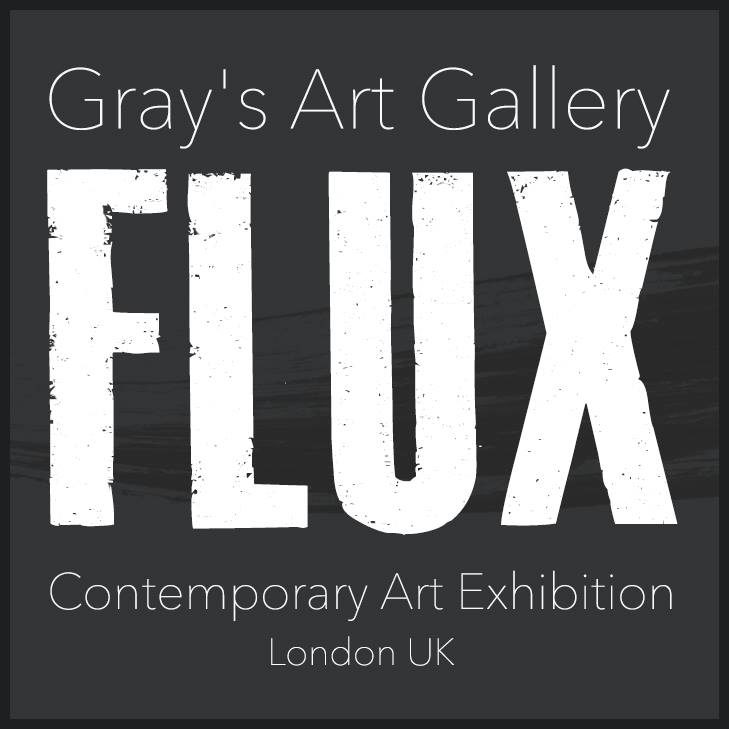 [London] Flux Exhibition at the Royal College of Arts – Undiscovered artists in the spotlight
It's always difficult for emerging artists to get their work seen, unless they have the support of a major gallery. This is especially true in London where gallery space is at such a premium and so expensive. So Lisa Gray deserves a great deal of credit for quite literally putting her money where her mouth is in supporting undiscovered artists.
She began by publishing the art blog The Palette Pages, in which she interviewed artists from many countries who she wished to bring to greater public attention, but then in February this year she staged the first Flux in The Rag Factory in the East End of London. The success of that inspired her to think big and the current incarnation of Flux has taken the huge step up to the Royal College of Art, right beside the Albert Hall in Kensington.
[rating=4]
One hundred artists are represented, principally from the UK, but encompassing a great deal of Europe and even reaching across the Atlantic. In any group show it is hard not to seem overwhelmed by the sheer diversity, but there is enough space to allow most of the work to have space to breathe. However, there is only space here to mention a few.
Typical of the kind of artists normally unseen in such venues that Gray has chosen to showcase is Emma Caton – an experimental, mixed media artist, whose multi-layered (in every sense) pieces offer up a wealth and complexity of interpretation. Her "Golden Delicious", sitting on a podium like the apple from Sleeping Beauty, has a suitably seductive effect on viewers, who reach out to touch it. But closer examination reveals its core is made of street detritus, with the wrappers of brands clearly visible, as well as flakes of actual gold. Alongside, a huge portrait of her mother fills a recycled tabletop, naked and shimmering, seemingly adorned with a crown. The piece is entitled "The Grandmother", but she has become The Queen. Once again first impressions deceive, as details turn out to be made of dead insects. Caton says it is part of her ongoing "conversation" with her mother about their difficult relationship. In both cases something ugly – physically and/or emotionally – is transformed into something beautiful, but at the same time she reveals the ugliness that lies beneath beauty and implies that the two are inseparable.
Other highlights include; Gillian Hyland, the Irish photographer whose hyper-real, film noir style images earned her two silver medals at the Prix de la Photographie in Paris last year. These meticulously staged mini-dramas almost have the feeling of painting. Meanwhile the paintings of Andrew Kinsman – a musician much in demand who is now focussing on his art – suggest photography, as well as the work of the British Romantics. Egypt-born and Yorkshire-dwelling sculptor Sam Shendi is more established, represented by the Saatchi Gallery, but has been an enthusiastic participant in both Flux events. His joyful and colourful depictions of the human body play around the border between representation and abstraction, at once invitingly tactile and metaphorical.
Lisa Gray's aim is not simply to give exposure to these artists but bring significant buyers to their work. Judging by sales on the opening night, the strategy is bearing fruit. So get down there over the next couple of days to find your own highlights. You may just want to take something home.
The Royal College of Art Kensington, Kensington Gore, London, SW7 2EU, Nearest tube: South Kensington
Opening Hours:
12th Dec Midday – 17.00
12th Dec 17.00 – 20.00 Private View
13th Dec Midday – 18.00
14th Dec 10:00 -15:00
Text & photos Peter Domankiewicz.