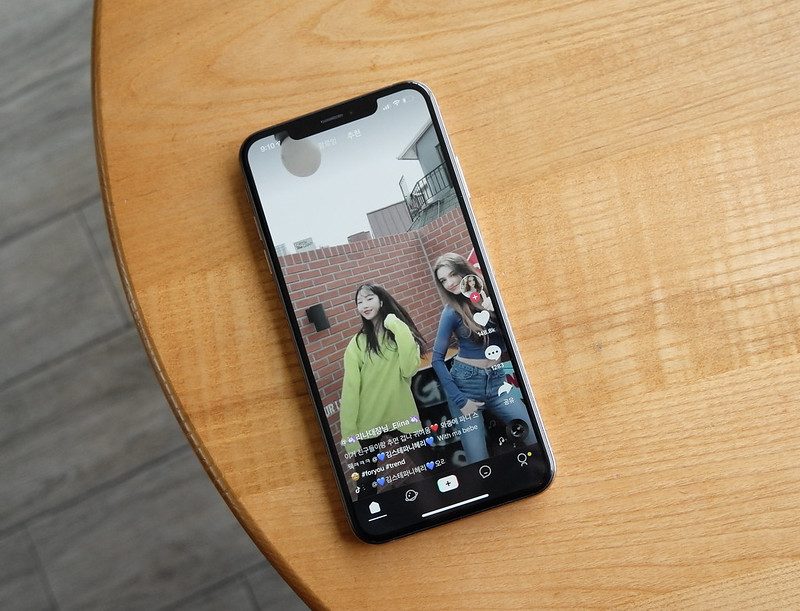 TikTok Bans Pro-LGBT Content
Leaked documents of the regulation guideline's for the #1 downloaded app in the worldwide app store, TikTok, show extensive control over pro-LGBT content. 
First and foremost, what is TikTok?
TikTok is a video sharing app that allows users to film 15-second clips, usually of them lip-syncing or acting out sketches. Users can choose from a database of songs, effects, and sound bites to edit their videos before uploading them online. Users are able to lip-sync to other people's videos by uploading their own sounds. Another incentive is the collaboration feature of the app. By replying to someone else's video you can compose a "duet" with them, creating a split-screen video and generating an endless chain effect. 
TikTok has become phenomenally popular among teenagers, highly due to its thriving meme culture. Lil Nas X became a star overnight when his track Old Town Road broke the internet by being astronomically used in clips on the app. Most recently young billionaire and socialite, Kylie Jenner, launched her music career on TikTok when a meme was created of her singing "rise and shine" to her daughter. The commotion has since led her to merchandise and a trademark application.  
Such sensations are what has placed TikTok at #1 on the worldwide App Store for 5 consecutive quarters. With an estimated 500 million users across the globe, TikTok surpassed Facebook, Instagram, Youtube, and Snapchat in monthly downloads in the App Store. The app has gotten so big that Facebook quietly launched its own version called Lasso.
TikTok is owned by a Chinese startup called Bytedance. The original TikTok was launched internationally in September of 2017, however, the app was merged with another viral sensation known as Musical.ly when it was purchased by them in November of 2017. This merger meant that TikTok was automatically installed in the phones of anyone with the original Musical.ly app, thus generating a total of 60 million users overnight. 
This has meant an enormous success for the parent company, which has topped Uber as the world's most valuable startup. Bytedance has accumulated a valuation of more than $75 billion and growing, making it the first Chinese internet company with a significant following around the world. It's been reported that Bytedance has considered raising an additional $1.4 billion for investments in artificial intelligence and media content.
However, it hasn't been all good for the Chinese startup. Bytedance was fined a record of $5.7 million in the U.S. for illegally collecting personal information from kids under the age of 13 years old. The company has also been under investigation in the U.K. for how it has handled the personal data of its adolescent users, and whether or not their safety is prioritized. Most recently, the company has received backlash for its site's latest update on its moderation guidelines.
The leaked moderation guidelines revealed how the social media app advanced China's foreign policy aims. The guidelines included a number of regulations that touched on topics like Tiananmen Square, and Tibet and Falun Gong that are sensitive to China. According to the linked documents Bytedance ran at least two additional sets of guidelines. 
One was a strict set of guidelines that were used in more conservative countries. These guidelines included unquestionably more restrictive rules surrounding nudity. For example, these guidelines banned exposed cleavage with more than 1/3rd of the cleavage showing as well as descriptions of feminine sanitary products.
The other set of guidelines were differentiated between individual countries by placing new rules to assess local controversies and further restrict what could be shown on their site. In guidelines used in Turkey, content related to Kurdish separatism as well as content criticizing the country's founding father or president were banned from the platform. They also went as far as to ban depictions of alcohol and depictions of non-Islamic religious figures including Jesus, Maria, and angels.
What has been the most controversial, and the reason for this article was the entire section of regulation guidelines dedicated to censoring depictions of homosexuality. Intimate activities (holding hands, kissing, or touching), and any kinds of reports of homosexual groups (including news, characters, music, tv shows, and pictures) were censored from the site. They went on to block content in favor of the protection of the rights of homosexuals (parades, marches, slogans, etc.) as well as anything that promoted homosexuality in general. 
In each set of guidelines, TikTok went much further than they were required to by law. In a statement, TikTok has said that they were "…a platform for creativity, committed to equality and diversity." When asked about the LGBTQ content in Turkey their response was that the guidelines were "…no longer in use, and we have since made significant progress in establishing a more robust localized approach. However, we recognize the need to do more and we are actively working with local third parties and independent advisers to ensure our processes are appropriate."
Visual:  CC BY-ND 2.0