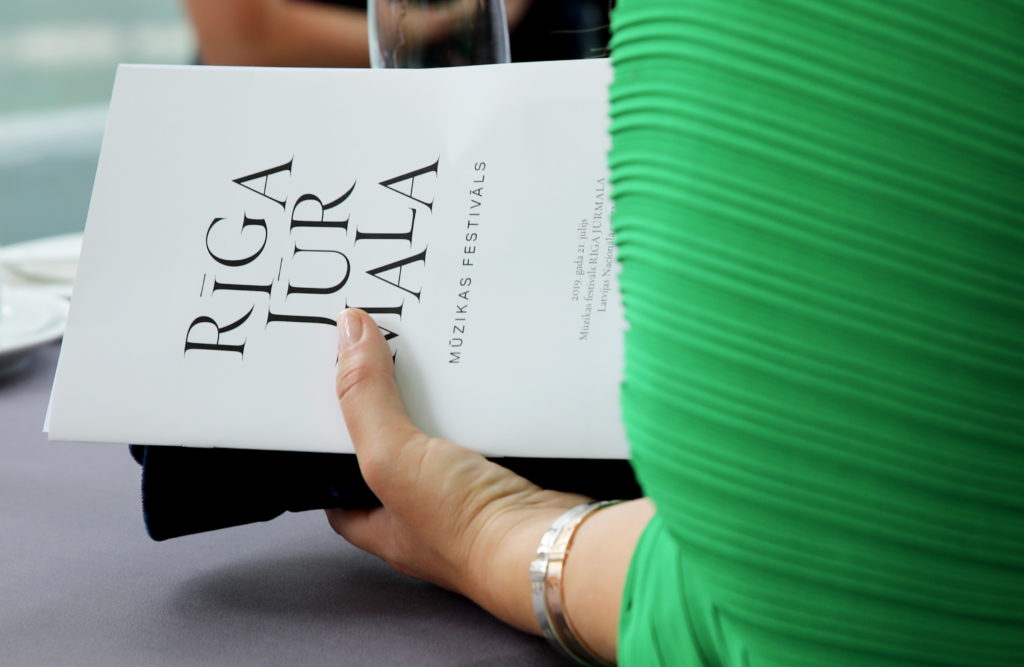 Martin T:son Engströem : « I wanted to have a unique profile for the Riga Jurmala Festival »
Swedish by birth, Martin T:son Engströem worked with Herbert von Karajan and then as an agent and in the music industry in Paris. Founder of the famous Verbier Festival, in Switzerland  in 1994 (see our articles Verbier here and an interview of him) he is also the artistic director of a new festival in Riga and Jurmala in Latvia. He answered all our questions about the breathtaking programmation and the philosophy of this festival which brings the best orchestras* to the Baltic sea.
`
*For this first edition : Bavarian Radio Symphony Orchestra conducted by Susanna Mälkki; Russian National Orchestra conducted by Mikhail Pletnev; Israel Philharmonic Orchestra conducted by Zubin Mehta & London Symphony Orchestra conducted by Gianandrea Noseda. Soloists include tenor Joseph Calleja and baritone Benjamin Appl; pianists Murray Perahia, Yuja Wang, Rudolf Buchbinder, Jan Lisiecki, Seong-Jin Cho and Lucas Debargue; violinists Vadim Repin and Julian Rachlin; cellist Mischa Maisky and guitarist MILOŠ. 
Pour lire l'article en français, c'est ici.
How did you come from Verbier to the new festival Riga & Jurmala ?
I was asked by the President of the Board of the Riga Jurmala Festival to get on board. Two visits to Riga and Jurmala convinced me that all the ingredients were there to create an international event.
With Verbier, Riga Jurmala and  Tsinandali,you are in the peaks of the festivals you organize from mid-July to the end of September. How do you survive the rhythm? Especially how did it go the weekend of the 19th of July when you had two festivals at the same time?
You need to be well organized and also know – through experience – how to anticipate problems. I also have two strong and long-standing collaborators with me; Miguel Esteban for Riga Jurmala and Avi Shoshani for Tsinandali.
How does it feel to launch a new festival and to experience the first edition?
In order to have some personal satisfaction of what you are doing you have to be able to enjoy what goes well and manage to put in perspective those things which can be improved.
Directing these major festivals, and bringing to Switzerland, Latvia, Georgia, the best international musicians, do you feel you are contributing to a certain idea of the European culture and identity?
I don't think I am pre-occupied by a European culture. I have had the amazing luck to having been introduced to these three corners of Europe and offered to create artistic events in them. Having the experience of developing a festival off the beaten track in the mountains, I have also seen the economic aspects of such an undertaking. We have made several studies with McKinsey on the economic impact on the Verbier Festival. These studies show that a well-run international festival can stimulate the economic growth of a region. Culture doesn't necessarily have to cost; it can also stimulate growth.
What kind of specificity brings a festival that concentrates around weekends?
The idea of doing weekends was to spread out the activities over July and August. Also hoping that some tourists would stay two weekends and use the time in-between to discover other places in Latvia and/or the other Baltic states.
How did you come up with the ideas of bringing the best international orchestras to Latvia?
I wanted to have a unique profile for Riga Jurmala. There are very few festivals in Europe that are based on top visiting orchestras.
How did you organize each weekend's programme? Do you have any themes is your head, or is it more having the best musicians meet, repeat and play together the way it is in the « Rencontres inédites » in Verbier?
Putting a program together is something very subjective. You go for the best artistic event you can imagine with the most gifted young musicians you know. I believe that the audience need to know who oversees the artistic choices. Of course, I can make mistakes, but at least the audience will know who is behind the decisions. In Verbier the pedagogical aspect is unique and the audience is thrilled by it. We have decided to start with top events around 4 weekends. Once the Festival is over this year we will discuss how we want to proceed for 2020. It depends on ticket sales and what the public suggests us to develop.
For further information about Riga Jurmala Music Festival please visit the website. 
photos : © Aline Paley