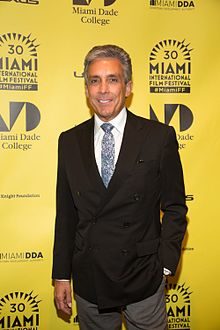 Charles S. Cohen : « My first exposure to France was through cinema » [Cannes, Interview]
If American people are able to watch the greatest French movies, from Truffaut to Doillon, it is partly thanks to Charles S. Cohen, who founded the Cohen Media Group in 2008. He is indeed one of the main french cinema distributors in the United States, and since the 27th of February 2017, an associate member of the Cinémathèque Française. We met him in Cannes a few days ago and asked him why he loves cinema so much and what being a film distributor means to him.
When I read about your life, I saw that you shot a movie when you were 16. A little before… I have always stayed in touch with my cinema side.
What was the first movie you saw that shook you? Maybe Easy Rider, maybe Z, probably, or A Hard Day's Night…
If you had to pick only one! Easy Rider : it was new, it was fresh, exciting, very different, very European in its approach. It was at a time in America where cinema was going through a big change. Just as the French « Nouvelle Vague » affected international cinema, it affected the American one, through the use of cinematography, the use of music, and it became a very important film for young people who were really upset with the Vietnam War and the establishment. It was a movie that was very anti-establishment. Z was also an important film because it looked like it was happening for the first time : it was a pioneer film in its subject, by portraying a political intrigue. American cinema came back in this field a few years later with All the President's Men, which is a film of political significance.
Do you have a special relationship to French cinema? Is it linked to your interest in politics and history? I have always loved French history, I've read a lot about Napoleon. French cinema is very evocative of a beautiful country with a great appreciation for beautiful women, fine wine, perfume, a love of the sea, and an appreciation for architecture, design, beautiful cities like Paris. And as a young person who had not been to France nor Europe, my first exposure was through cinema. Seeing the films of Claude Berri, François Truffaut, Claude Chabrol and Jacques Demy opened my eyes in a way that had never happened before. The music was beautiful, the stories were smaller than those of big productions, they were human stories. What continues to attract me to French cinema is that it embraces stories that have a universal appeal. Most important French films deal with family issues : this is universal and American people can relate to that.
You are here in Cannes with two French movies? Yes, we got involved early as co-producers and distributors for Rodin. I was in Paris last week and I acquired L'amant double, which is my third Ozon film. I am a great fan of François Ozon and I think that this one is his best.
You produce, you distribute  – do you also find theatres for your movies? Yes I do, I just opened the Quad Cinema in Greenwich Village, between 5th and 6th. It was a major renovation, it took two and a half years. It was the first mutliplex on the East Coast, it opened in the 1970s, it was really a labor of love. We also have a theatre on the West Coast but it is a private venue. I am also going to build six screens in West Palm Beach.
What happened exactly in 2007? Way before, in 1985, I was involved in writing a movie tribute book. I knew a publisher, I came up with an idea, he said « go, do it, » I came up with a thousand questions and a thousand answers and I sold 185,000 copies. He asked me to do a sequel, but I don't do sequels. A friend of mine asked me if I would help him finance and produce his wife's film, Frozen River which won at Sundance and at the Oscars. Then, after 2008, I thought of becoming a distributor, so that I could get involved in more films. When you produce a film, it takes a lot of time, and to be a distributor was a way for me to get involved with many, many films, create new and important relationships and bring some great films to America that otherwise might not have found a place. The first was Outside the Law, and we were nominated for an Academy Award. Then I met Studio Canal in Paris and we bought almost 70 films from them.
You publish a lot of collections of French movies? They are actually international but I have Chabrol, Pialat, Rivette, now three films by Ozon… It is a great collection of French filmmakers that I have a lot of respect for, but we also have films by Buster Keaton, by Merchant Ivory. We have Maurice opening the Quad Cinema in New York today with James Ivory presenting. We have restored probably 40-50 films already.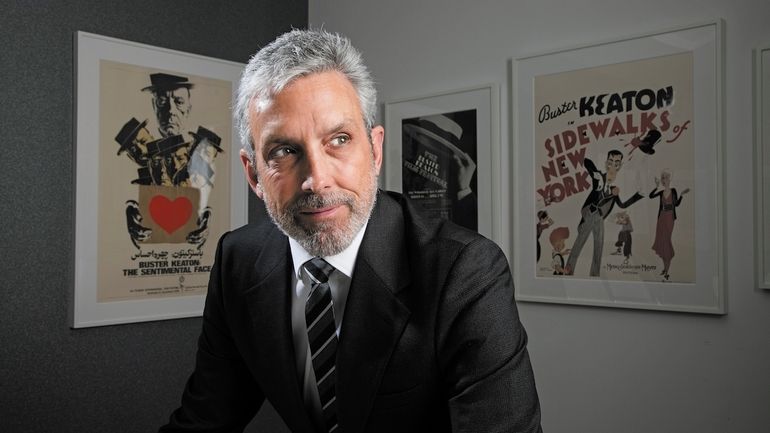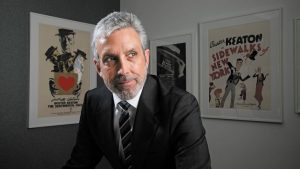 Photo : Buck Ennis
How many people in total work for the production-distribution business? 24 in California, New York and Ohio.
Ho do you get to see your movies, what festivals do you attend? There are always some of my colleagues watching films because and I trust their taste, but I was just in Paris, saw two films and acquired them : the other one was Christian Carion's Mon Garçon, with Guillaume Canet and Mélanie Laurent.
You also love design : what is the link between design and cinema? It is all about design, the way films look, the way buildings look, how spaces look. The artistic side of me responds to design.
If you had to pick one or two memories of meeting filmmakers and artists, what would they be? Many years ago, I was on a airplane and I met James Baldwin, that was very special. I have enjoyed spending time with Costa Gavras. Rachid Bouchareb was a good friend of mine. Abderrahmane Sissako was a good friend and collaborator and we are working on two new films now. More recently, Julian Schnabel, the artist, we just released a documentary about him. I find that spending time with artists is very refreshing and very stimulating. It helps me improve my understanding of art. They are almost like gods!
Did you find yourself sometimes in new situations? Always, and that's what I like about the distribution side, it allows me to learn so much more about many other things and to be exposed to so many other sides of life that I would not have known otherwise.
A final question about Asghar Farhadi and his prize. It is a very political movie but it was a big success in Iran… Yes, it played almost 24 hours a day. It is cinema without borders, its ideas are stimulating and provocative. I am not afraid of controversy and I am having a great time.
Interview by Yaël Hirsch. Visual : royalty-free.