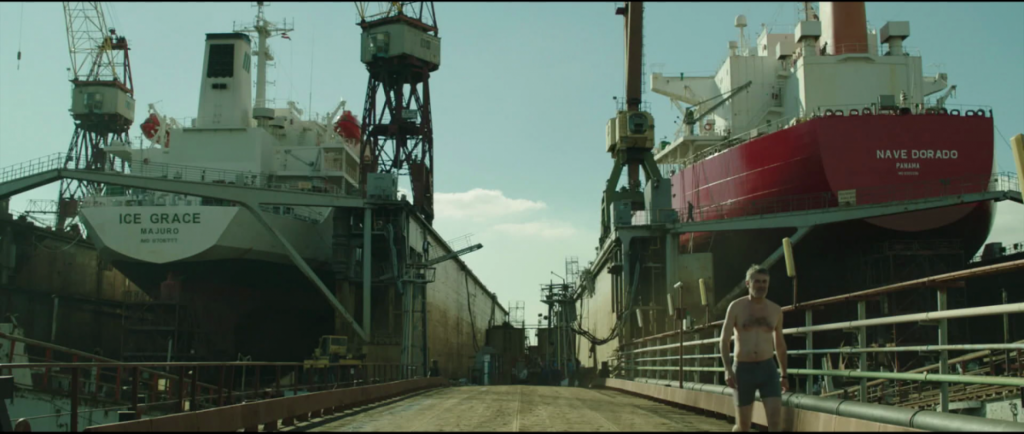 "Out" by György Kristóf is a travel across Central Europe [Interview, Cannes]
Screened on the 22nd of May in Cannes, « Out » by György Kristof is the first Slovak film of the competition. Confronted to Viktor Orban's anti-refugee and populistic policy, a Slovak from a Hungarian minority decides to leave his family to take a fresh start in Latvia. György Kristóf learned cinema alongside Ildikó Enyedi (On Body and Soul, awarded a Golden Bear in Berlin this year) and his movie is an overview of Central Europe. Yaëm Hirsch met him during the festival.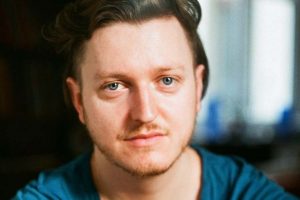 You were born in Slovakia but you also speak Hungarian. Can you explain to me the "Mitteleuropa" context of your life and movie ? My parents are Hungarian, there's a huge minority of Hungarians in Slovakia, about 30%. Since I was 14 I have lived in Hungary, where I studied philosophy after high school. I studied at a film school in Czech Republic in Prague, so I speak Slovak, Czech and Hungarian, and I also lived in Riga.
Very much like your main character ! When one talks about Mitteleuropa, one thinks of the Baltic Sea. What is the attraction of the Northern sea for the character in your movie and for you personally ? I was living in Riga when i wrote the script, so it was very natural for me to create a story where the main character comes from Slovakia and I was trying to find the right place. I was surrounded by the sea and I wanted to make something innovative. The character comes from a very different place but it is still very similar, because all countries from Central Europe have this old socialistic look.
But sometimes there are some differences that are very strange for your character ? Yes, and they are exaggerated.
So is it a comedy ? I hope so ! At the premiere, my first concern was to see if people were laughing or not, but they were, so I'm glad about it.
Was it difficult to put yourself in the skin of someone who is 50 ? When the character dances for example : in France, no 50-year-old would go dancing on some electro music in a club… It's true, nobody does, but he is in a very extreme life situation : he wants something very different from his "normal road". The character is from my parents' generation, and I decided so for dramatic and personal reasons. I wanted to give the feeling of someone who is far from home, who has no home at all.
Is your movie about Schengen ? Does it say something about Europe now ? It is about Central Europe now, about the system : we were conscious about giving a realistic picture of society.
From a Hungarian perspective for example, Riga seems much more liberal ? Politics and the people are two very different stories. Hungarian politics are very extreme, but mainly in the news. People are not really like this.
What is the idea of the movie ? Become someone new ? Yes, the character was living  a very boring and safe life, it's only now that he is 50 that he starts a new life. He tries to find himself and has to lose a lot of things to do so.
How did you stage the actors to create comedy ? The actor who was chosed was very natural and had a specific dramatic background. He had been trained to be very creative.
The movie also shows a lot of landscapes… We shot in Slovakia, Hungary, Estonia… It took five years for the whole project.
Was it a struggle to produce it ? In Slovakia, there is a system that helps you financing the script, etc, but I lacked a big producer and it was indeed long to do.
Do you have echoes from people in the different countries you cited ? Are there the same reactions ? I don't know yet, I only know that critics have already been written.
Do you already have a new project in mind ? Is Cannes helping for this new project ? Yes, I have two or three already ! Dance, science-fiction and thriller movies. One takes place in New York in 1977, during the blackout. I write the basis of the scenario myself and then I get help from someone else.
In which language would you like to shoot the next one ? Well, body-language for the dance movie ! It will be contemporary dance. It comes from the fact that there was a dance workshop in my film school, and I think dance is a way to tell stories, just as cinema, with images. It will be a metaphor about the political situation in Hungary and Slovakia after the revolution in 1989, it is about Orban, these leaders… I'm always concerned about trying to catch the essence of what living in these countries is like.
Interview by Yaël Hirsch.
Photo : Czech Film Center