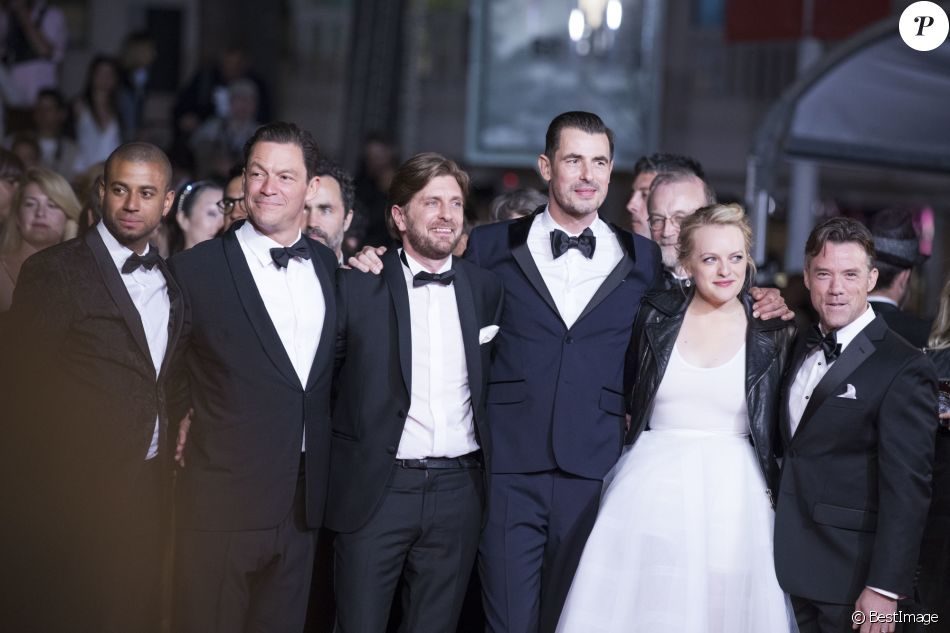 Claes Bang, the obnoxious curator from The Square [Cannes, Interview] (anglais)
Danish actor Claes Bang was unknown to the French public until the movie he plays in, along with Elisabeth Moss and Dominic West, was screened at Cannes. The Square is a satire of modern art led by his obnoxious protagonist, Christian, a museum curator, and is likely to won a price at the final ceremony.
Did you see the film for the first time yesterday ? No, I have seen 4 versions of it. I have seen a really long one, 3h12 long, then another one that lasted 3 hours, then 2h45, but I haven't seen the one you saw yesterday.
There is something quite theatrical about the movie. I know that you are also a big theatre actor : do you feel there is a difference between playing in a movie directed by Ruben Östlund and a series for example ? Does he tell how to perform on stage ? He doesn't stage you a lot, he wants you stay, explore and try to go deep into every situation and not produce anything or act in any way. Does that make sense ? You just try to be as honest and true to the situation as you can. It is quite funny because I get what you say about this film being theatrical but we haven't worked with it in a theatrical way at all. On the contrary, we really worked in a sort of naturalistic state of mind. But I see what you mean, because it seems staged.
For example, in the scene where Elisabeth Moss comes to you and tells you « what can we call what happened between us », the space is unique, and also in the art gallery. Of course, and in the art gallery, the installation with all those chairs… Therefore, it is staged in a way, but the acting is as organic as possible.
What did you think of the scenario ? Is your character a monster ? I don't think he is at all : at least, I'm quite sure he doesn't think of himself as a monster. He thinks of himself as a nice person. But when you see the film, when you see every little situation one after the other, he looks like a monster in a way, because he does monstrous things. At the end of the film he pushes a little boy down the stairs, not a very nice thing to do. But he sees himself with these high ideals, he has an idealistic vision of the art exhibition…  Although his actions are very far from that.
Did you tell yourself stories about your character, about who his wife was ? Obviously there is a mother to those two daughters, but it was never evoked how he left her, has he had a bad childhood… We never talked about it, we only related to the situation and only the situation.
Did you keep the same idea of him during the shooting or did it evolve ? No it didn't really change, but we recorded this movie during a long period of time so I almost got to live his life because I was there everyday. Sometimes I was a little surprised by how it turned out. I knew the scenes from the script but when we started working, it took a turn. It became something else or something more than what was in the script. I actually learned a little bit more everyday.
And what about the social scenes, like parties, the press conference ? Did you laugh of them, is it the same in the world of the movies and the world of the art ? Is the world of art close to that of cinema ? The press conference was really tough since, as you can see in the film, he has got a very bad cause, he has got nothing to say, he can't defend himself, he has been sacked. But still, he was placed there. I don't understand why he even bothers : if it were me, I would just get up and say : « Well, fuck you all », but I just had to sit there and answer all these questions, and we did it for two entire days. There were 60 people in the room just hitting me with questions all the time, and I got mad, sad, I was pissed off, and I got very emotional about it because I just couldn't defend myself. And I actually think that's what Ruben wanted.
What about the scene in bed with Elisabeth Moss, was it difficult to shoot, was it funny ? It was very funny because it was very technical : at first she wasn't there and I had the cameraman sitting on top of me, filming me, jumping up and down on me, and when she was in the frame, he was lying there filming her and she was bouncing up and down on him. The scene with the condom was also funny and it was hard to shoot because we were laughing all the time !
Interview by Yaël Hirsch
Photo : © BestImage