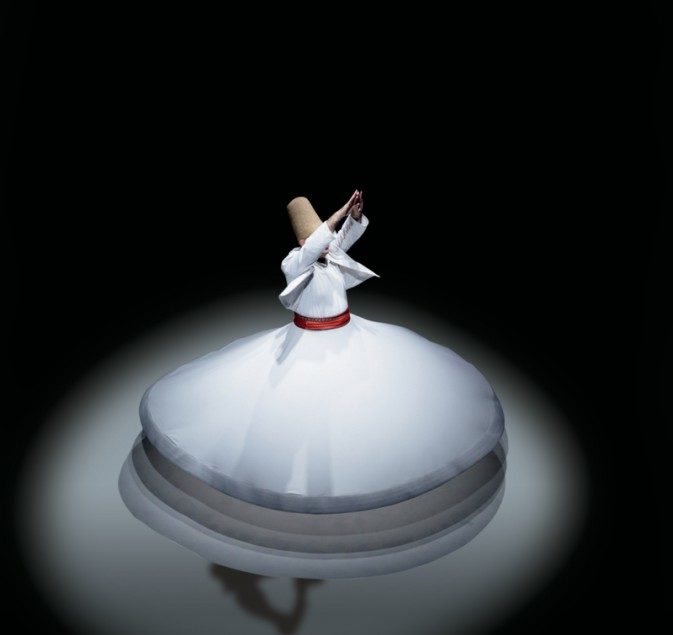 Paris Must-Dos the Week of March 4
This week, explore the depths of the imagination through fantasy and invention in artwork, plan the last of your winter excursions, celebrate International Women's Day, and explore the honored dances of Syrian culture. 
Monday, March 4
Fernand Khnopff, The Master of Enigma
Petit Palais
10a.m.-6p.m.
Regarded as the master of Belgian symbolism, Khnopff appears to also be the master of all trades, as this exhibit displays her work as a painter, draftsman, engraver, and sculptor. More than 100 pieces take viewers through her themes of dreamlike memories and fantasy, and audiences of every language are invited to reflect on the themes of identity. This exhibition is a rare opportunity to see the work of this artist, which has not had a retrospective exhibition in Paris in nearly 40 years. To plan your visit, click here. 


Tuesday, March 5
Ice Skating at the Tour Montparnasse followed by « Holiday on Ice »
Palais des Sports
8:00p.m.
With spring in Paris just around the corner, this weekend is the perfect time to enjoy the final days of winter with some of the best ice skating Paris has to offer. March 5 marks the final day of « Holiday on Ice, » one of the most celebrated ice skating shows in the world. This show is a particular must-see, as it celebrates the show's 75th anniversary and promises to take the audience through the history of the show and offer a taste of the past, present, and future of the spectacle. For more information and to purchase tickets, visit the show's official website.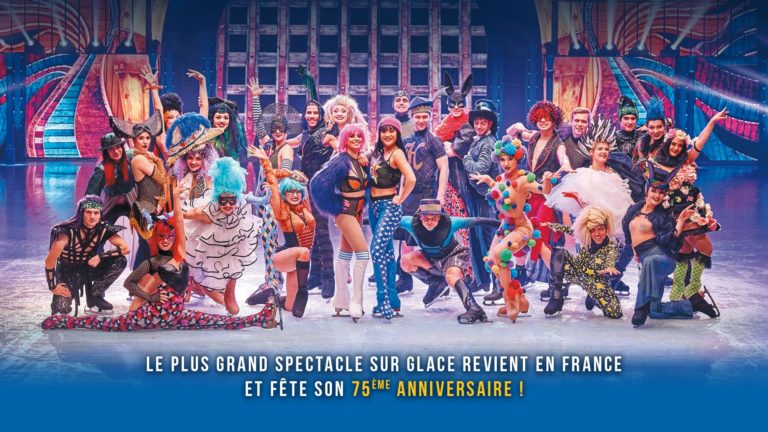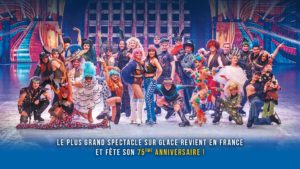 BONUS TIP: Before you sit down to watch the pros, we recommend trying a little ice skating of your own at the Tour Montparnasse, where visitors can ice skate on a skyscraper rooftop overlooking the city and even test their skills at curling. For hours and prices in English, click here.  
Wednesday, March 6
The Adventure of the Blue Rider
Franz Marc/August Macke
Musee de l'Orangerie
This exhibition, opening March 6, brings together the works of German artists Franz Marc and August Macke, who formed a friendship and artwork over a common interest in French art and an adoration of Cezanne, Gauguin, Van Gogh, and Fauvism. While these influences and a fascination with nature dictated much of their earlier styles, visitors can witness the evolution of both artists and the radical turns in their styles that led to Marc's famous blue horses and Macke's exploration of African masks. The artists collaborated throughout their careers while still pursuing individual and diverse projects, all of which can be studied at this exhibition. For more information and tickets, click here.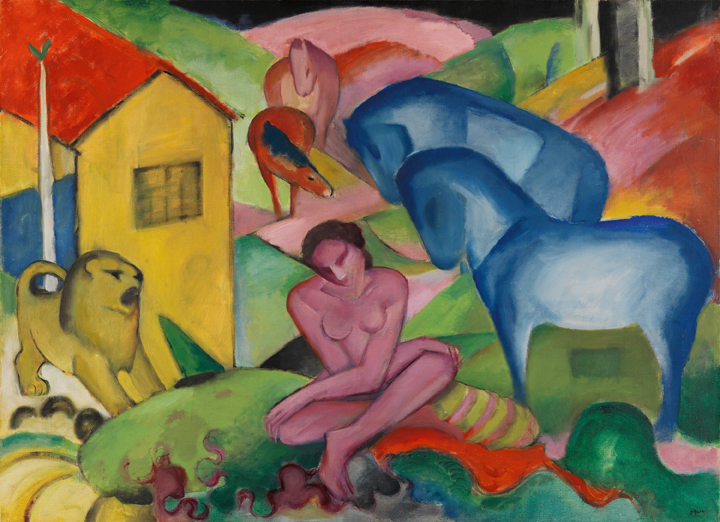 Thursday, March 7
Eastern World of Painters 
Musee Marmottan Monet
10 a.m.- 6 p.m.
This exhibition portrays the birth of artistic invention through abstraction. From fascination with all aspects oriental and female, the inventive techniques of artists that inspired the earliest roots of modern art. Architecture and decorative arts are on display that explore themes of fantasy painters found on eastern voyages that challenged typical practices and led to the liberation of color and the search for harmony between the human body and ornamental decorations. For more information about the artists and artwork, click here.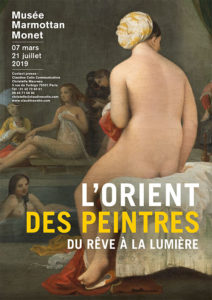 Friday March 8
A tribute to Women, from private to universal
Paris Arab World Institute
8:00p.m.
All week, the all-new multidisciplinary festival, the Arabofolies, will be held at the Paris Arab World Institute. While the festival offers an array of activities including literary discussions on International Women's Day, the featured concerts are the most ideal events for English speakers. The concert this Friday features artist Souad Massi, who will serenade the audience with a sneak peek of his quartet project which will not be released until August. This music combines folk and chaabi music, allowing the audience to experience the sounds and appreciation of Arabic culture despite language barriers. For the full schedule of the festival, click here.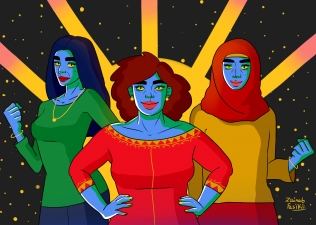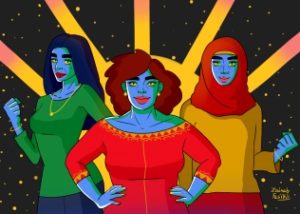 Les Femmes s'en mêlent Festival 
The Pan Piper
7 p.m.
To celebrate International Women's Day, the highly anticipated festival « Les Femmes s'en melent » will take Paris by storm. This all-female concert includes artists from Canada, Switzerland, and Senegal who will celebrate women and music in a variety of styles. This is a must-see for speakers of any language, as the goal of every participant in this concert is to send a strong message of female independence free from language or cultural barriers. Be sure to catch this one-night event. More information can be found here.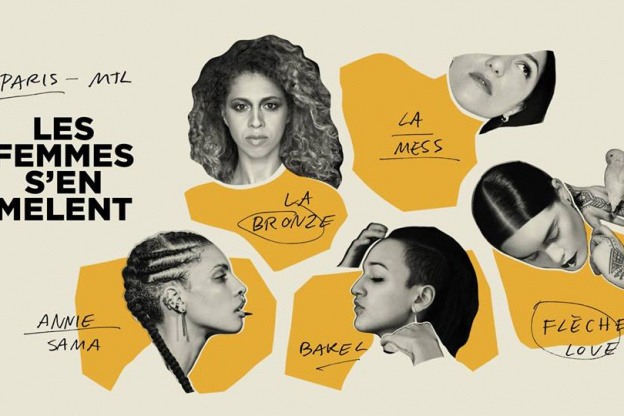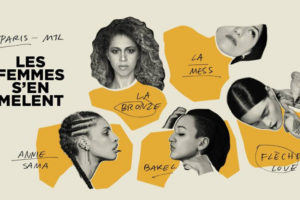 Saturday, March 9
From Damascus to Aleppo
Grande salle Pierre Boulez – Philharmonie
8:30p.m.
Dive into the heart of Syrian music through its cultural centers Damascus and Aleppo. This concert will feature songs and dance from Syria under the direction of renowned artist Noureddine Khourchid. Viewers can expect regligious singers and the whirling dances of dervishes all before intermission. The second act features muwashshah, an honored combination of poetry and music. While the poems are classically written in Arabic, viewers of all languages can appreciate the message manifested through the dance accompanied by the Syrian Orchestra of Paris. While the official website to purchase tickets is in French, translation to English is an option on the webpage.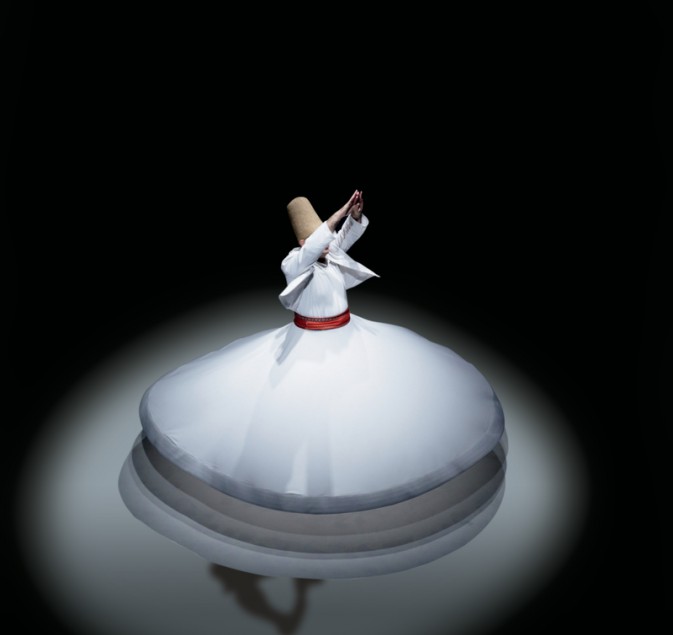 Visuels: ©Visuels Officiels