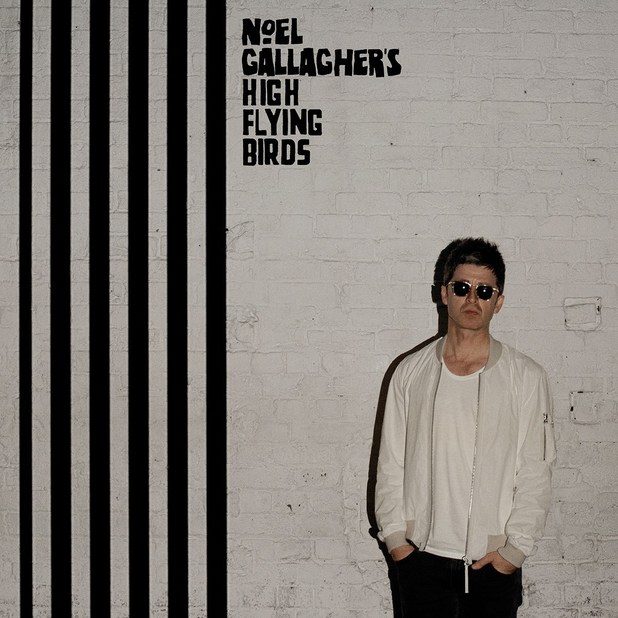 [Chronique] « Chasing Yesterday » by Noël Gallagher's high flying birds
So, it's Noel's new album. He's trying something different, but not that different. And he seems happy with that. Fans will be too.
[rating=3]
The title of Noel Gallagher's new album seems knowingly self-aware and self-referential. This is the man who has, after all, been constantly dogged by accusations of "chasing yesterday" whether in the sense of his blatant musical influences or his desire to recapture former glories. So now he's come clean and laid it on the line. Yes, that bit on this album's opener 'Riverman' with the floaty guitar and the saxophone sounds almost exactly like that haunting bit in Pink Floyd's "Shine On You Crazy Diamond". Yes he quotes song titles and sounds from Led Zeppelin. Yes, "Lock All The Doors" sounds remarkably like Oasis at their raging best. "And what of it?" he seems to be saying. "I'm Noel, I know and I don't give a fuck".
And why should he? There is a sense that this comes pretty easily to Noel. This is the man who, after all, recently commented that school parents' evenings were a great place to write songs. The chord sequences always have this reassuring quality about them, going where it feels right, but rarely where it feels surprising. The melodies are easy to follow and the lyrics are…. well… definitely a series of words that fit the tune. Best not to look too closely at things like "Going nowhere down a hill is hard to swallow like the pill", but it all kind of works at the moment of listening.
It's easy to poke fun at Noel and, frankly, enjoyable. But that's not to say that his High Flying Birds have nothing to offer. Their first album definitely showed he was willing to try – and succeed – in demonstrating he was the important Gallagher. Likewise his singing is easier and more confident, meaning that, bar the sneering, Liam's not much to be missed. And on this second album he's clearly wanted to stretch his musical legs and see where they take him.
As it turns out, this is not quite the radical album he painted it to be but it's fair to say he wanders out of his safety zone in various directions. One of the remnants of his abandoned collaboration with Amorphous Androgynous, "The Right Stuff" is airy and trippy and not afraid of long instrumental noodling of the kind he normally eschews.
There are light touches of the influence of electronic dance music around the edges of the production but that's balanced up with studio noises around the starts and end of tracks, perhaps to stop it all getting too clean and keep it properly rock 'n' roll. Johnny Marr is a very welcome guest on the album's final track "Ballad of the Mighty I" along with piano, soaring strings and an almost disco drumbeat. Yep, that's probably a coming together of all the new things that Noel wants to do. Now what was that teacher saying? Only C- in Music? What the f***?
 Noël Gallagher, Chasing Yesterday Sourmash, march 2th
Visuel : Cover
Peter Domankiewicz