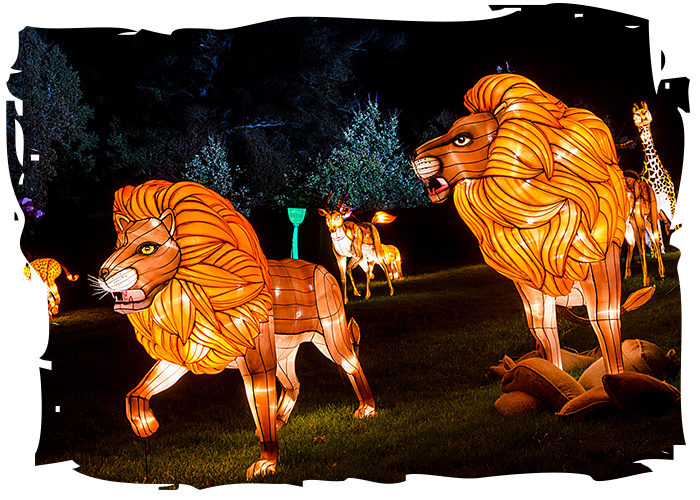 Paris Must-Dos the Week of March 11
While this week is filled with festivals, exhibitions, and can't-miss cultural events, a few of our favorites include a Norwegian art exhibition, a race up the Eiffel Tower, and a parade to kick off a Parisian carnival. As always, no French is no problem.
Monday, March 11
Forces de la Nature
Musee National de Ceramique
In their first combined exhibition abroad, this culmination of over 65 works celebrates the abstraction and artistry of Kari Dyrdal , Torbjørn Kvasbø and Marit Tingleff, three internationally honored Norwegian artists. These three have used their artwork to exemplify themes of metamorphosis in nature and have been involved with student activism in their university. With massive works specifically designed for this exhibition, visitors will experience a celebration of Norway, from its history to its creativity of tapestry and ceramic works. For ticket pricing and more information, visit the cite ceramique's official website.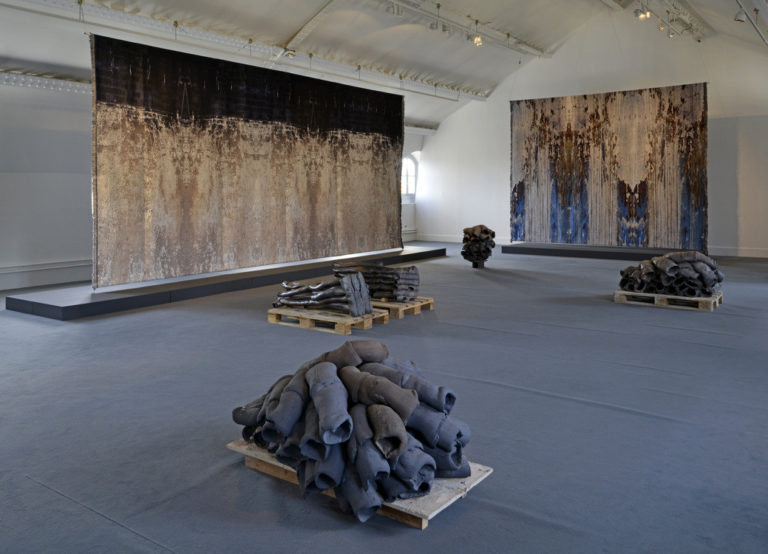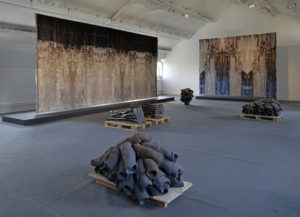 Tuesday, March 12
Paris-London Music Migrations
Musee de l'histoire de l'immigration–Palais de la Porte Doree
10a.m.-5:30p.m.
Music Migrations is a lively exhibition of both sight and sound, opening Tuesday. Visitors will explore a chronology of music from the 1960s-1980s, witnessing the effects of immigration on music in a wave of social, political, and historical contexts. Paris and London were transformed into cultural melting pots, and music played a critical role. For photographs, history, and a playlist set to the grooves that defined the era, Music Migrations is a must-see that will keep your toes tapping and mind open. For more information in English, click here.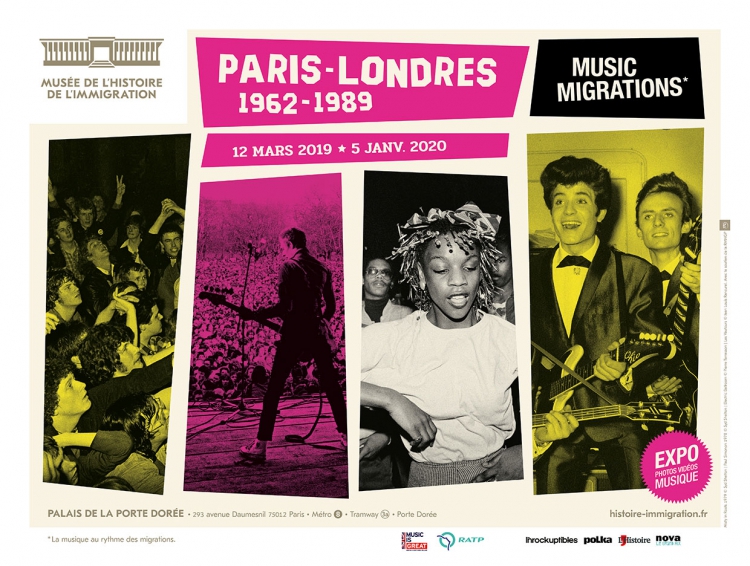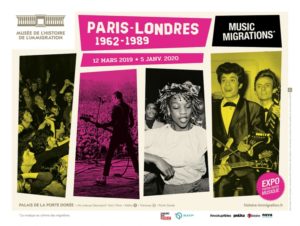 Wednesday, March 13
La Verticale de la Tour Eiffel
Eiffel Tower
8:00p.m.
The race is on at the Eiffel Tower this Wednesday. 130 runners will take on the 1665 steps of the tower, with the structure providing a great view for visitors. 40 elite runners, carefully chosen by a committee, 80 amateurs chosen by lottery, and 10 « Wild Cards » selected by the organization will have the privilege to climb for the best time, and viewing is completely free. For more information, click here.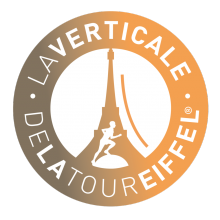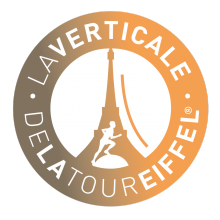 Thursday, March 14
International Tourism Show
Parc des Expositions – Porte de Versailles
When it comes to planning a vacation, there is no better place to gather ideas and find your next dream getaway than the International Tourism Show. Travel agencies, tourist offices, and a plethora of travel services will be present and ready to present the options that best meet a visitor's traveling needs. From every budget and every taste, a diversity of choices await. Whether you're hoping to discover a new language and live like the locals or are looking for a private wistful weekend, the tourism show has it covered. For more information, click here.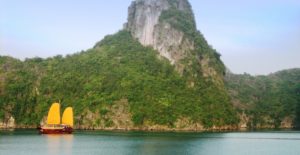 Friday, March 15
Thoiry Lumieres Sauvages (Thoiry Wild Lights)
Thoiry Zoo Safari
Sundown
Extended for its final weekend, the zoo's illumination of over 600 giant light sculptures showcase the traditional culture of China and the connections between Chinese culture and animals. Visitors can peruse the botanical gardens, 30 paintings, and the sculptures, one of the most anticipated being the 65-meter-long dragon. The exhibition is included in the price of admission to the zoo, and more information and tickets can be found here.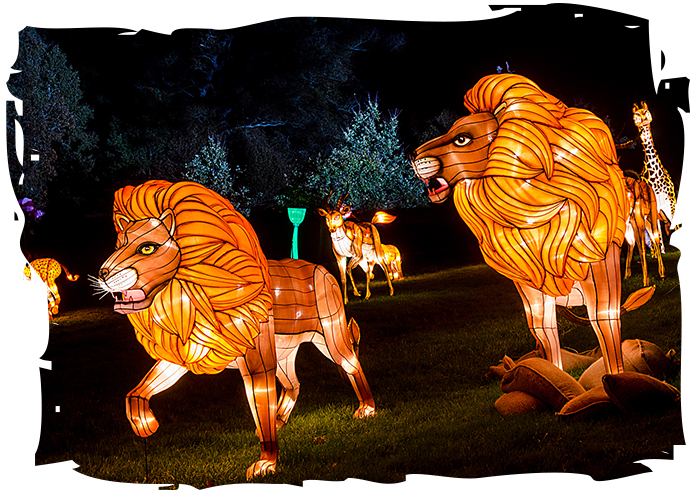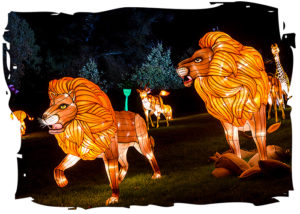 Saturday, March 16
Vivre Autrement
Parc Floral de Paris
Living the organic life has become an increasingly popular trend in France, along with veganism and vegetarianism. This expo of ethical and organic living brings together vendors and information from all aspects of organic living through 4 days of conferences and 430 exhibitors. From food to travel to beauty products to clothing, thousands of visitors will gather to learn how to live in harmony with the planet. While visitors must purchase a ticket at the door, tickets can be reserved in advance for free on the expo's official website.


Sunday, March 17
Carnaval de Thiais
departure at 2:30p.m. from esplanade Palais Omnisport de Thiais
This costume parade is one of the most popular events of the annual carnival, set to take place from March 14-29. With no specific theme, parade goers are encouraged to let their imaginations run wild and say au revoir to winter with the highly anticipated festivities. For more information, click here.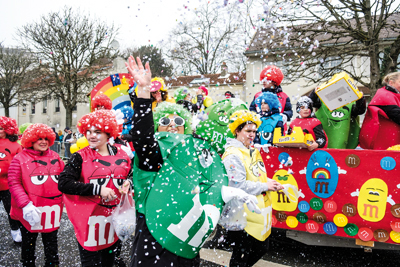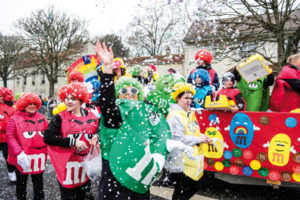 Visuels: ©Visuels Officiels, ©CC