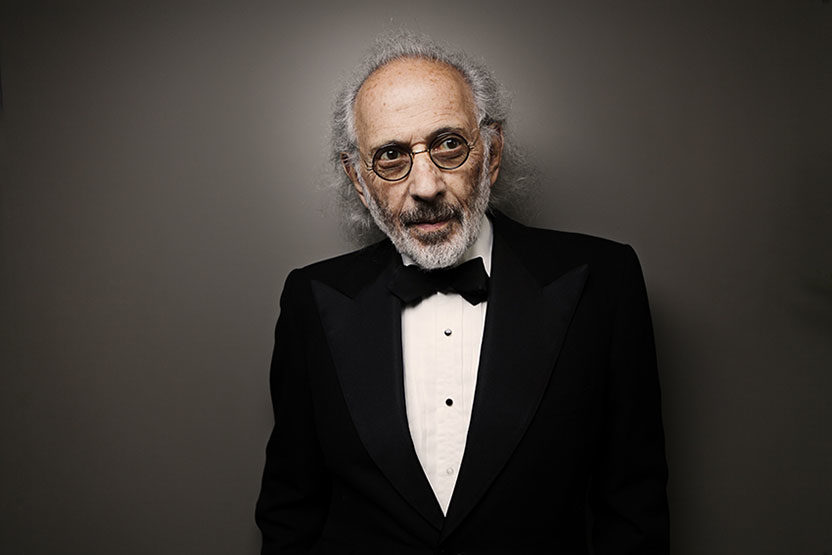 Interview : A talk with Jerry Schatzberg about cinema
Before directing Al Pacino, Faye Dunaway, Morgan Freeman or Meryl Streep, Jerry Schatzberg was a well-known photographer. He contributed to the triumph of the very audacious American cinema from the 70's along with to Cimino, Lumet, Scorcesse or even Francis Ford Coppola. Yesterday, Eloise Sibony met him to speak about his career and the movie industry.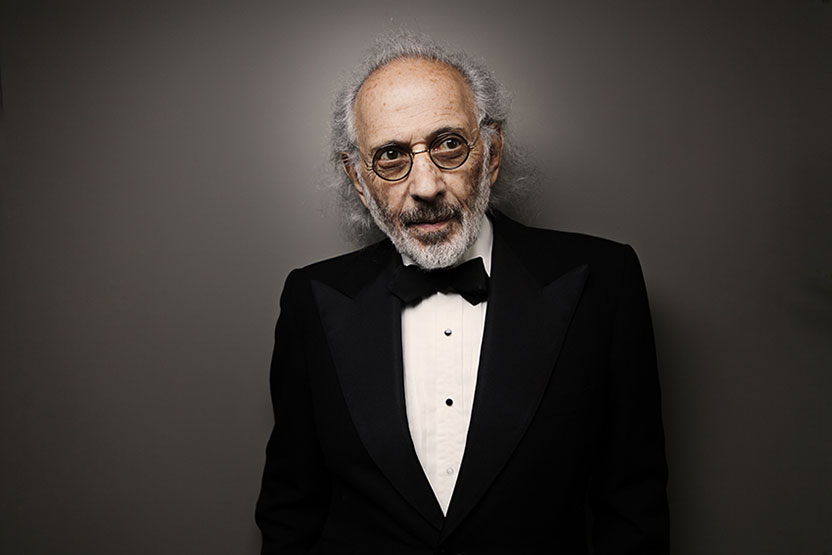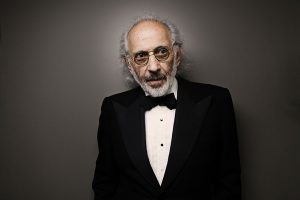 Why did you want to become a director ? Why did the shift from photography to cinema seem necessary to you ?
I had a friend, she was a model and at the time that I made a carreer, I was working for Vogue and Vogue asked me if I wanted to go to Paris to shoot the collection, I said « yes absolutely » and I wanted to take this model with me. They said : « No, we've seen her too much, we've seen her face, we want to get somebody new ». I thought that was awful just to dismiss somebody that was as good as anybody else just because she's been sitting around and they did not do it very delicately. It affected her very much and I started to think about it and thought that a lot of models went through that, they had a wonderful carreer that only lasted four or five years, they were treated like queens and suddenly they were not use anymore. I wanted to make a statement about that and this is what my first film is about. I was asked by some producers of Los Angeles if I wanted to be a consultant on a TV special they had. It took me about 3 or 4 minutes to say yes and I went to London with them, It was only going to be five episodes and I liked the experience so much that on the way back to New York I started to think « that's the way for me to tell my story… in films ! » I started to talk to people, make some contacts, some connections…
You're talking about the treatment that magazines give to models, don't you think they treat movie stars the same way ? Particularly actresses ?
That treatment is given to anybody ! Businessmen dismiss them without really thinking sometimes unless they make zillions of dollars. Sometines you can work for twenty years in a company and the company can say « Well, let's see somebody new » ! But that's not the business I was in. And in my business I was aware of it, that's why it became the subject of my first movie.
Photography is everywhere in your movies and especially in « Panic in needle park » where it's possible to hit pause on every images while we are in a very realistic path. How did you conciliate you photographic style and the realistic portrait of america ? Your frame is always perfect while the movie is rooted in reality.
You know if I sat with you and looked at the films I could show you why I did something that way instead of another. I hope that my vision as a photographer shows up in my movies. I remember one of my few disagreements with my cinematographor on ScareCrow. I told him where I wanted to set up a scene and he didn't like it, he thought it should be different and I said « no ! At this time of the film and the emotions that are happening that's too beautiful, that's too nice and I want that scene to be shot like that », so it's up to me to decide what is emotional, what is sentimental, what is beautiful and I make all those choices with my cinematographor. When I started Scarecrow, I sat my cinematographor down and I told them how I thought the film should look and my vision at that time was that it was two guys traveling across America and I wanted the camera moving all the time as they were moving and he said « I don't agree with you » and we had different impressions of what the film was about, he thought that America should be photographed beautifully like in a fairy tale and I said to myself « how do I get rid of this guy ». I went home and I started to think about what he said and I started to like what he said then I called him in the morning and I said « I think you're right, we'll make it that way ».
You're looking for an emotion in every picture, every frame, every scene. When we saw your movies that was what really hit the spectators. We are really stunned by the images. In « The panick in needle Park » for example there is no music, only pictures and it's all about emotion.
There is music… the music is the street in my movie. There is an anecdote that I found very amusing. There are some guys that wanted to do a documentary about me, I don't think they will do it because they have no premice but anyway. I gave them some people to interview and they sent me the footage from the people they interviewed. One of them said to me « I think I messed up, I think I didn't get a good interview » so I came in, we listened to the interview and the person in it was saying « No it's not that Jerry doesn't like the dialogue, he doesn't like any dialogue », I don't do emotion with words, I do emotion pictures.
And that's how it started out, emotion pictures, with silence, sometimes you needed a line to say something. It doesn't always work and you can't always do it but I try to have as little dialogue as possible. I want the pictures to tell the story.
We often wonder why there was such a lukewarm response to some of your movies in the US ? Although you represent throughout the world one of the most recognized member of the American art house movie industry. Did you intend to contribute to the triumph of the very audacious american cinema of the 70's along with Cimino, Lumet, Scorcesse, Coppola …

I just wanted to make a film. I had no idea of contributing to anything, I didn't know a cinema movement was going on, it just happened at that time. There was a number of kids who came out of school, and also in Hollywood, they didn't want to make multi million dollars film because they were failing and were losing money on them. And then Easy Rider came along and it made a lot of money, so then everybody wanted to make an Easy Rider and they tried to made million dollars film. But I never really thought of that, I just wanted to make my films, and tell my story. Obviously for the first time I directed producers didn't give me million dollars, so you do with what they give you.
But when you look back now, do you realize you were a part of some cinema movement at the time ? Of an art house cinema ?
Yes of course. However, I don't think it was intentional for me, or for Coppola or Scorcese. They went to school in different places, one was in New York and the other one in California. But there was a lot of talented people which didn't go to school also, Lumet didn't go to school. A transition happened at that time, they were looking for the talents. Now, most of the actors come out of television, while before most actors came out of theatre, I don't think today they are well trained but they are what people want to see.
I don't know most of them, I see so many dramas, and there are so many of them.. But when I see a good one I recognize it and if i'm ready to cast for a film I call them. I didn't know Meryl Streep before she came to see me, she hadn't made any movies yet. She was shooting Holocaust and one day we were having dinner quietly, and the next day people came to see her, ask her questions because now they knew her. It's the same thing for Morgan Freeman, when we did Street Smart he didn't do a film before, but when he came to see me I saw something that moved me. Al Pacino, I saw him on stage for the first time and he moved me… They had a talent, now they are famous so other people can use them but I used a lot of first time actors and I think Faye Dunaway's done really good movies but I think « Puzzle » was her best.
Moreover you really launched Al Pacino's carreer, what do you think about his cinematographic choices today?  
I think they are bad. Hollywood loves to seduce talents, they offer a lot of money and they get them to do what they want them to do, they think they know what the public wants. In Al Pacino's case and a number of people I've known, he's lost a lot of money, so he does that kind of film today to keep on living because he lives pretty big, he has a lot of houses etc. When I met him he didn't have a house, so there were a lot of changes in our life and it became necessary to make money to live like that now for some people.
You told yesterday at your masterclass that when « Puzzle » came out, the American critics didn't like it so much and that French critics tried to convince them that it was a good movie. You were really famous in France and Europe before being famous in the US, how do you explain that ? 
I'm still more famous in France than in the US. Except today retro critics changed their mind about some of my movies and today young people come to see Puzzle  and I'm so thrilled with the reactions I get from young people when they see  Puzzle. And back then I think they didn't understand the movie.
Do you think it's a problem of understanding, critics missed the point of the movie ?
I'm not sure. Critics are really clever, they are smart people and maybe back then it wasn't what they were used to see or they were pretentious. I don't know how they think, even if I would like to know sometimes. I think French people maybe recognize themselves in some of my movies because I inspired myself with French directors from the New Wave for my movies.
Although, when we watch your movies we don't notice any similarity with French movies from the New Wave…
You know I have a lot of young people, let's say I inspire them. And I go see their films and I don't see what it is that I inspire them with, but I was inspired by Fellini, Truffaut, Godard but my films are not like theirs while they inspire me. It's the same thing.
You often go to the movies ? Do you keep up to what is happening with the industry ? What are your thoughts about cinema nowadays ? 
Yes I go, even if i'm disappointed a lot. I think the most important thing in a film is the script, at least that's the way I work. The script and the subject are the two things in films that count the most.
Could you tell me a name of a recent movie you liked ?
I can't even remember what I had for breakfast ! You know sometimes I see my own films and I don't know what's going next. I have a strange memory, if you tell me something that happened thirty years ago, that I will remember. But I remember faces.