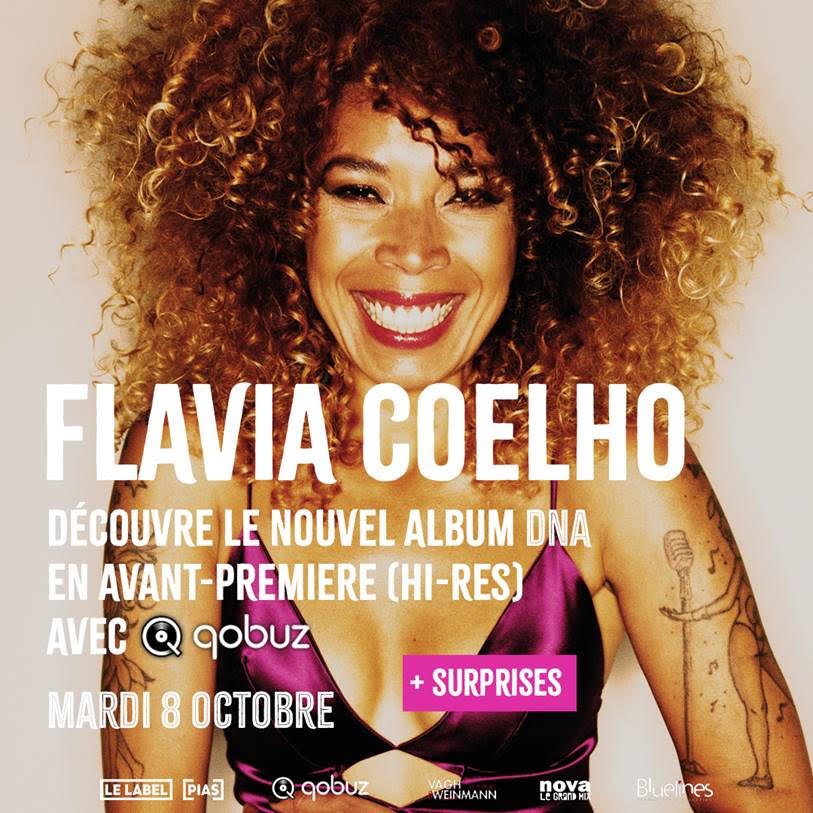 Flavia Coelho at Trois Baudets
Flavia Coelho performs a surprise show at her album listening event at the Trois Baudets theatre to promote her 4th career album « DNA, » giving her fans a fun and personal experience.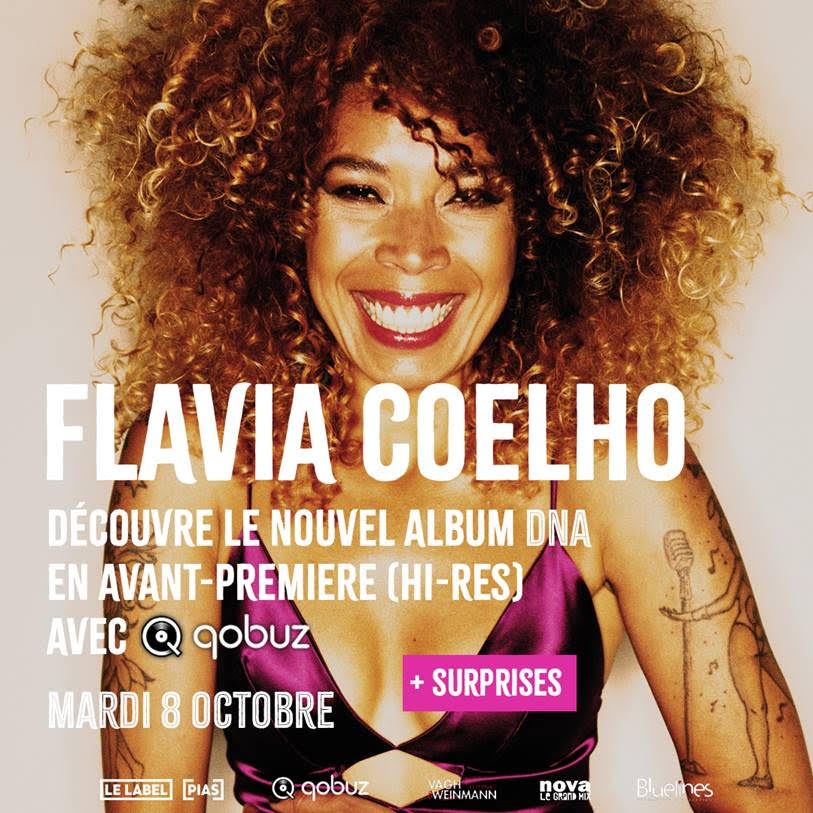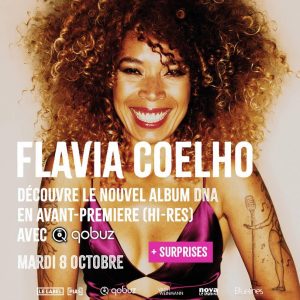 Located in the 9th arrondissement, also the home of the ever famous Moulin Rouge, the venue was easy to reach. With it located just steps outside of the metro line 2 Blanche station, I arrived right on time at 7 PM. After awkwardly explaining who I was and that I was here for work, I realized all I needed to say was "I'm on the list." I guess I'm just not used to it! I was then told the doors wouldn't open until 7:30 PM, so I went for a stroll around the popular area until the time came. 
When I arrived back at the venue around 7:35 PM there was no one there to direct people where to go for the event. Being my first time here, and not knowing much French, I stood in the lobby confused and followed some strangers downstairs to a small auditorium. The entire theatre probably sat no more than 100 people. I managed to get a seat towards the back right in the center of the stage, which is my preferred position for concerts. 
The crowd took their seats in the classic velvet red chairs and we all sat and talked for what felt like forever. It wasn't until about 8:30 when someone took the stage, which I'm guessing was to buy more time since it wasn't until about another 30 minutes after that until Flavia took the stage. At the time this was a bit annoying to me, however, thanks to my lack of French apprehension, I eventually realized the event was not meant to be a concert. The event was a listening party, hosted by a streaming service known as Qobuz. This is what they used to play her music for the 30 minutes I waited for Flavia to SURPRISE her fans on stage. 
No one else seemed to mind the wait, probably because they knew what was going on. They also weren't expecting a concert in the first place. It's a good thing I didn't say anything while I was there and ruin the surprise. While the people sat in the theatre listening to her songs their faces lit up. Flavia has some real fans because despite her not being on stage everyone was still dancing and clapping after each song. It wasn't until about 9 PM that Flavia came out from behind the curtains, with which everyone stood up from their seats and sang along. Once I saw her smile and energy, I understood what everyone was excited for!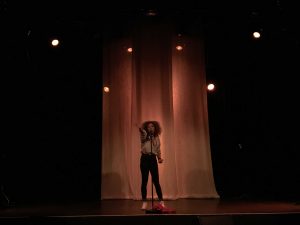 Flavia was dressed in a red mesh Adidas jacket, worn over a nice button-up shirt. She paired this with a pair of dark wash jeans and some classic white converse. Her outfit was tied together by her signature hair and beautiful smile. However, what she wore was irrelevant once she started to dance. Flavia has a certain flavor that's shown through her dance moves, which certainly comes from her Brazilian background. With a spirit like hers, I'm convinced this girl could make anything look good! 
Flavia performed songs from her 4th career album "DNA" including Billy Django, DNA, and Cidade Perdida set to be released on October 18th. Each song had musical elements that were just as surprising as the next. Just when I thought I had her sound pinned, she burst out rapping so fast I don't think I would have understood her even if I spoke French. At one point she went to the back of the stage and brought back a small electric guitar. Her complexity creates a multi-dynamic musical experience that everyone can relate to and enjoy.
Between songs, Flavia took the time to speak to the audience and thanked us after every song. Her interactions with the crowd made it clear how much she loved her fans, and it truly made them feel special. After the show, she joined everyone for a drink at the bar located at the theatre. She did Bisou with her friends and took pictures with some fans, all with a beer in her hand. Her enchanting smile never left her face. It was a beautiful experience to see Flavia live, and I hope you all take the opportunity to experience it yourself at her show at La Cigale on October 29th! 
Visual: © Claire Redden