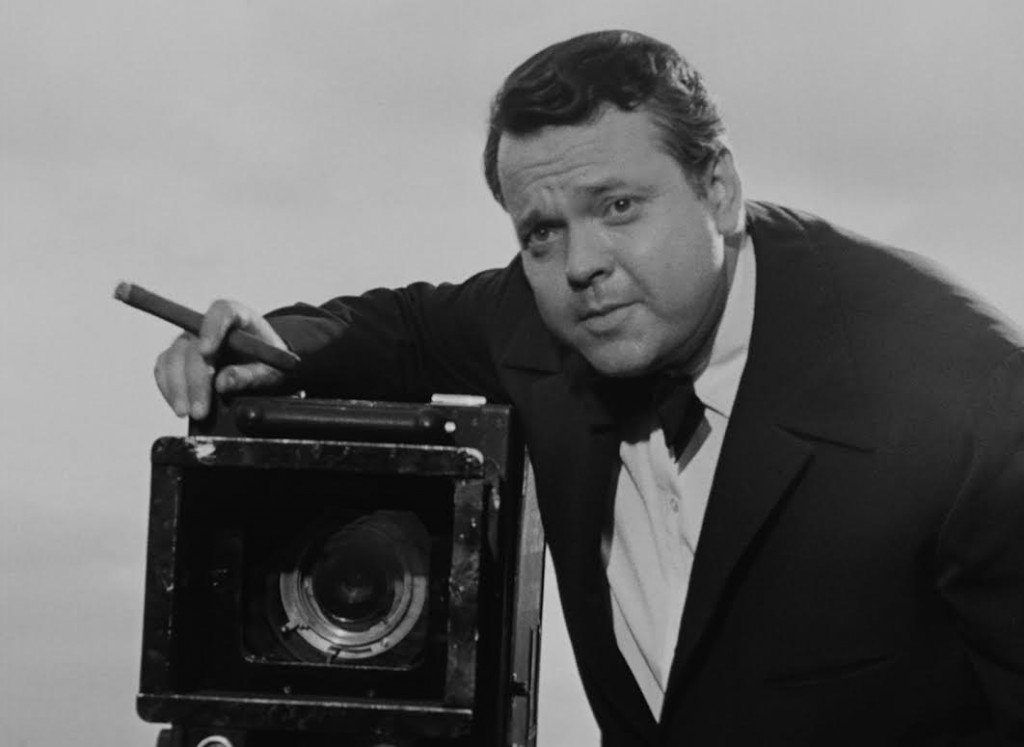 [Classics] "Mr Arkadin" & "Around the world", The peripatetic Mr Welles
The mid-1950s are more or less a lost period in the story of cinematic giant Orson Welles, but these two new reissues catch him in the process of re-thinking his approach to both cinema and to the new medium of television. Both offer brilliance and frustrations.
French Version of the Review, Here. 

DOSSIER SECRET/MR ARKADIN [rating=4]
AROUND THE WORLD WITH ORSON WELLES [rating=3]

In 1954 Orson Welles was in self-imposed exile from Hollywood, moving restlessly around Europe in search of ideas, money and locations. Following him from the States came his political guru, with whom he had published a radical newspaper, Louis Dolivet (whose French name was an invention). Godard swears that Dolivet had access to money stolen by the Bank of Spain from Spanish Republicans – but like the film Dolivet went on to make with it, a definitive version of events is hard to establish. What we do know is that he agreed to produce Orson Welles' next film – a baroque, Europe-straddling, Kane-like fantasy (but without the same budget), entitled Mr Arkadin.

Arkadin, played by Welles himself, is a powerful, super-rich megalomaniac who cares only for his daughter, acted by the future Mrs Welles, Paola Mori. For mysterious reasons he engages a low-life hustler, Guy Van Stratten (Robert Arden), who is attempting to blackmail him, to instead investigate Arkadin's own life, claiming to have no memory of who he was before a certain age. But what is his ulterior motive?

So begins a picaresque, convoluted, rambling tale that moves back and forth across France, Germany, Spain and Tangiers. It's a frustratingly uneven ride that flashes between muddle and brilliance. Although the restoration of the film in this edition is good, the difference in quality between different sections shot in different times and places is far more evident than in his earlier Othello.

There are various other problems. Robert Arden is not strong enough to carry the film and the two principal female players are also weak. Yet the central part of the film is stuffed with unforgettable cameos: Mischa Auer demonstrating his flea circus as he explains "After 20,000 years murder is still a business in the hands of amateurs" : Michael Redgrave's madly eccentric turn as a cat-crazed antiquarian: Gert Frobe as a German detective in need of English classes: Katina Paxinou mesmerising as Arkadin's former paramour.

Likewise some sequences seem scrappy, with bad dubbing (not least because Welles later put new lines into the mouths of actors) whilst others are stunning: the section in Segovia with the Ku Klux Klan-like 'penitentes', a looming castle and a crazy masked ball where Arkadin first reveals himself; the sequence in the swaying cabin of a yacht where Arkadin gets information out of Van Stratten's drunk ex-lover; the whirling jollity of the Christmas party where Van Stratten is confronted with the extent of Arkadin's evil.

It's easy to see why Welles thought this movie would put him back on the Hollywood map and equally easy to see why it didn't. He didn't help himself by having an editing period as chaotic as the shoot, eventually driving Dolivet to throw him out of the cutting room and finish it himself. It is this version, which went out in France under the new title of "Dossier Secret", that is presented here. At this moment there are at least five distinct versions of the film in existence, none of them a "directors' cut" since there never was one. This version loses some of Welles's intended flashback structure. The most thorough version is that put out by Criterion a few years ago, which is seven minutes longer, but still not 'definitive'.

The film is madcap, grotesque, extravagant and cheap. If you love Welles there is much to enjoy. The disc extras are fascinating: film historian Jean-Pierre Berthomé explains the background to the film; actor and Welles biographer Simon Callow recounts the stories of the actors; perhaps most fascinating are some unedited rushes where we get to see Welles trying out ideas, forgetting his lines and coaxing performances out of the weaker actors.

It seems that Welles was bound by contract to Dolivet for a period, so when the newly-created ITV in Britain approached him in 1955 about making a 25-part documentary series to be entitled "Around The World With Orson Welles" the two had to work together. This may explain why only 6 episodes were ever completed, after some years had passed. What we have on these new DVDs are three episodes about Spain – covering the Basque Country and bullfighting – reflecting the beginning of his lifetime love affair with Spain, which the shooting of Mr Arkadin around Madrid had initiated. There's also a profile of the eccentrics of St Germain-des-Pres and a contemplation of old age in London. The most well-rounded episode is one that he allegedly shot with his own money as a pilot, where he returns to the locations of The Third Man. Perhaps most telling is the fact that the largest part of the programme consists of Welles showing us the best konditorei in Vienna, getting visibly excited at the tempting beauty of the pastries. His waistline grew more or less continuously from that point on.

These documentaries are mainly of curiosity value, especially as most were completed later without Welles being involved, but it's still fascinating to see his ease at interacting with all kinds of people and his willingness to show to the viewer the process of filming itself, with microphones and cameras deliberately left in shot.

Both Mr Arkadin and the documentaries demonstrate how Welles was the most profoundly European of all American-born directors and it would be in the 'vieux continent' that he would go on to more successfully create his later masterpieces: The Trial, Chimes at Midnight and F for Fake.
A major retrospective of Welles' entire career is currently under way at the Cinémathèque.

Photos (c) Carlotta films

Peter Domankiewicz