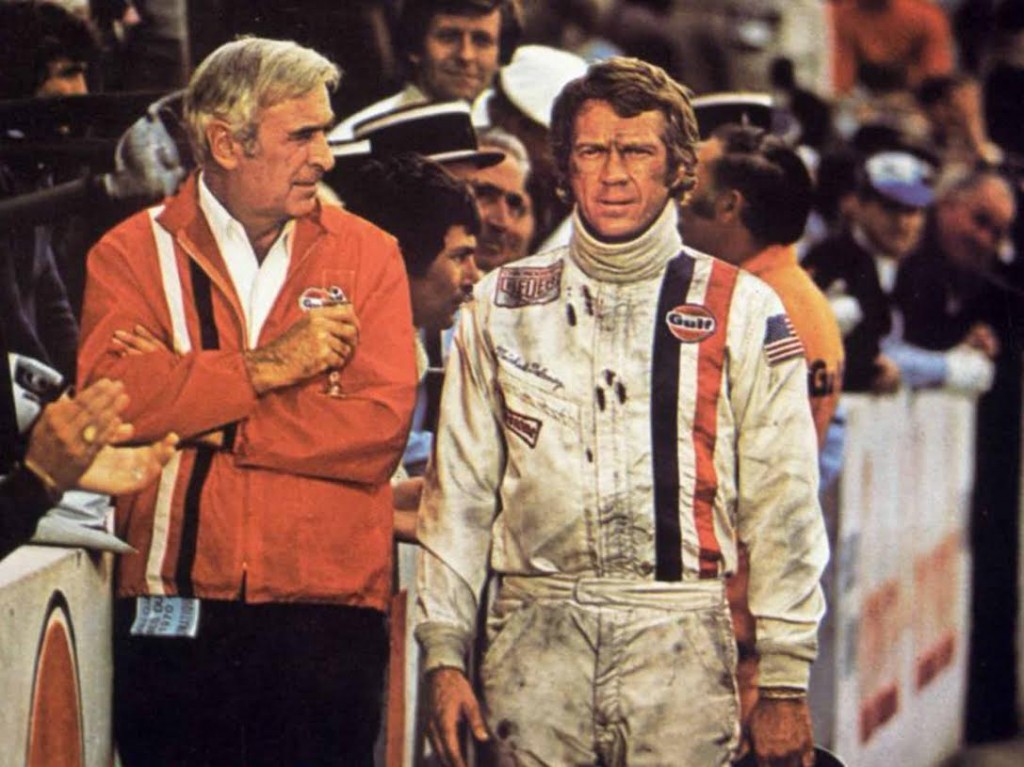 [Cannes Classics] « The Mans and le Mans » : Ego in the driving seat, by Steve McQueen
In 1970 Steve McQueen used all of his muscle as a star to make his dream project – a film that captured the motor racing sport that was his passion beyond acting or perhaps even his family. This thorough new documentary, premiered at the Cannes Film Festival, uses a wealth of previously unseen and unheard material to explain how his dream slid into nightmare.
[rating=4]
We tend to think that the phenomenon of giant Hollywood actors setting up their own production companies and creating costly vanity projects as being a product of the modern star system. But Steve McQueen blazed a trail through both the film industry and the racing circuit when he used his megawatt star power to create what he conceived as the ultimate racing movie: Le Mans. The idea was to film the endurance race, then re-shoot it with the original drivers, but weaving in a story about a driver with an ambition to win, but set to lose.
It began as a movie where McQueen was part-writer, part-director and producer as well as star, working with the director who had best understood him and launched him to superstardom in The Great Escape and The Magnificent Seven – John Sturges – but became a film directed by an ill-equipped stranger where McQueen had to swallow his pride and sign a contract saying he was merely an actor on his own project.
How this came about is the story told in Steve McQueen: The Man and Le Mans. The reason for its emergence into the world 45 years after the film it concerns, is the recent discovery of a vast amount of filmed material which was never part of the final movie alongside a mass of (barely intelligible) tape recordings in which Steve McQueen gives voice to his inner thoughts.
Even by Hollywood standards it is extraordinary to hear that a huge film like Le Mans could be green-lit and stray one and a half million over budget in its shooting before there was even a script. It seems that McQueen in his obsession to "break the film barrier" and communicate directly to the audience the exultant thrill of speed genuinely did not care to integrate the extraneous elements of story that such a project would normally demand. Until, that is, even John Sturges' patience evaporated and in walking away triggered the end of the dream for McQueen, even though he stayed with it until the shooting was complete.
The documentary weaves in suitably juicy details of his high-octane womanising contrasting with his irredeemable sense of betrayal at discovering his wife had had an affair, alongside accounts from those who worked closely with him and lived to tell the extraordinary tale – which, give the perilous nature of the shoot is nothing less than a miracle. Like his ex-wife, his son makes a significant contribution and is at times spookily reminiscent of his father.
Perhaps the film, like the one it documents, is so fascinated with its subject matter that it lingers too long before getting to the most exciting part of the tale, but fans of Steve McQueen and film-making stories will find plenty that is new to enjoy.

Retrouvez tous nos articles sur le 68ème festival de Cannes dans notre dossier Cannes 2015.
Peter Domankiewicz
photos : official pictures